Polish-Canadian pianist Katarzyna Musiał, regarded as "a major talent, blessed with an astounding technique and an interpretive panache" by Chicago Classical Review, has performed as a concerto soloist, recitalist and chamber musician throughout North America, Europe and Asia. Her playing has been described by New York Concert Review as "a pure delight... wonderfully evocative... vividly detailed." Her interpretations "plumbed emotional depths with harmonic coloring." Ms. Musiał has been characterized by the Beijing Press as a pianist who "has entranced her audience with her brilliant musical skills." Conductor of the New York Camerata, Richard Owen, considers her "one of the finest pianists I've ever had the privilege of hearing."
In addition to having won First Prize at the 2011 Bradshaw & Buono International Piano Competition (New York), Ms. Musiał was also a prize winner at the Krzysztof Penderecki International Competition of Contemporary Chamber Music (Cracow), the Kay Meek Competition (Vancouver), as well as a recipient of the Alban Berg Prize for outstanding merit (Vienna) and the Philip Cohen Award for outstanding performance musicianship (Montreal).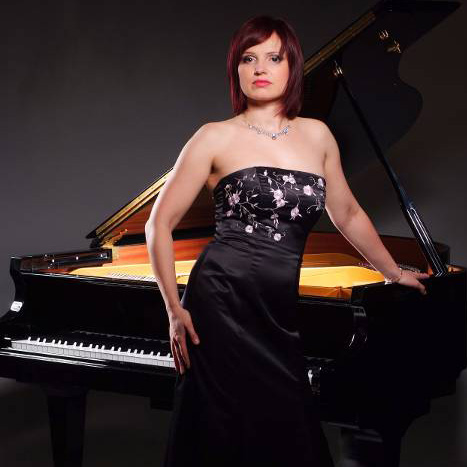 Recent highlights include a Carnegie Hall debut, performances at the Vancouver Olympic Games, International Beethoven Festival (Chicago), Tempietto Festival Musicale della Nazioni (Rome) and Music in the Mountains Festival (California). Other major engagements have included a seven-city tour of China in spring 2013, as well as concerto performances with the New York Camerata, Chicago Prometheus Chamber Orchestra, Toronto Sinfonietta, Orchestre Symphonique de L'Isle, McGill Chamber Orchestra, Ensemble Arkea and Bielsko Chamber Orchestra, with which she opened the International Bach Festival (Poland). Her new CD, Come Dance with Me, recorded by Meridian Records has received rave reviews and has been played on over 100 radio stations; including the BBC (UK), CBC (Canada), WQXR, WFMT (USA) to name a few. The album was selected "CD of the Week" on WGBH in Boston and "Download of the Week" on KDFC in San Francisco.
Lynn Rene Bayley from Fanfare Magazine writes: "What a wonderful, surprising, and delightful disc this is.... played with a rare combination of energy and stylishness. Hers is the kind of pianism that has become all too rare in today's cookie-cutter, competition-driven world... this is, quite simply, a remarkably fascinating and enjoyable album by an artist of evidently high merit." Jerry Dubins emphasizes: "If an artist is able to project charisma through her playing, Musiał is proof that it's possible. Musiał has a way with each of the pieces on the disc—a magic, magnetic touch, if you will—that drew me in and held me captive from beginning to end... Katarzyna Musiał's new album gets most enthusiastic recommendation."
Ms. Musial is also an Executive Director and Co-founder of the Stella Musica Festival which promotes Women in Music, the grand opening of the Festival took place in Montreal on March 13th, 2015.
Ms. Musial, a Steinway Artist, enchants audiences with her repertoire that showcases many different styles which span from baroque to modern. Also interested in the music of today, she has performed works by avant garde composer Jay Sydeman and gave the world premiere of a 35-minute piano suite dedicated to her, Mark Vance's "Nevada County Epitaphs," at the California Music in the Mountains Festival.
She has been a featured artist on radio broadcasts in Canada and the United States, including live performances on Chicago's WFMT, one of the world's most prestigious classical stations and has made television appearances on POLTV in Vancouver, CJNT in Montreal, OMNI Television in Toronto, Polvision TV in Chicago, TV-Polsat and TV Polonia and in China.
Ms. Musial has appeared at the Casalmaggiore International Festival in Italy; the Gold Country Piano Institute in California; the Academie musicale de Villecroze - Piano in the XXth Century, France; the 10th and 11th Internationale Sommerakademie Prag, Wien, Budapest and the International Music Festival in Paris. Selected venues have included among others, the Warsaw National Philharmonic Hall, Cracow Philharmonic Hall, Shanghai Oriental Art Center, Chan Centre in Vancouver, Isabel Bader Theatre in Toronto, Place des Art and Pollack Hall in Montreal as well as Weill Recital Hall in New York.
Ms. Musial holds a Masters degree with high honours from the Academy of Music in Cracow under Professor Stefan Wojtas, as well as an Artist Diploma from the Vancouver Academy of Music under Professor Lee Kum-Sing and a Diploma in Advanced Music Performance Studies from Montreal's Concordia University under Professor Anna Szpilberg and Philip Cohen who remains as her mentor and long term performance coach.
She also completed an Artistic residency at the prestigious Banff Centre. She has worked with many distinguished artists that include Anton Kuerti, Paul Gulda and Piers Lane.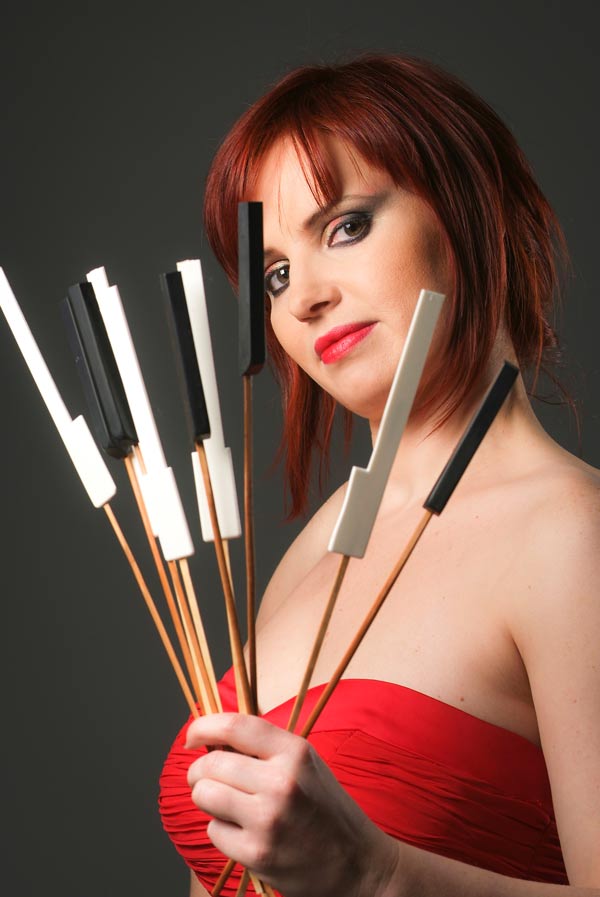 She is a laureate of the Mrs. Cheng Koon (S.K.) Lee Scholarship as well as grants and scholarships from, Conseil des arts et lettres du Québec - Vivacité Montréal, The Banff Centre, the Vancouver Chopin Society and the Quebec Polish Cultural Foundation.
"...while I play I strive to bring out the soul of the music that inspires me, and share its natural beauty and deep emotions with my audience..."